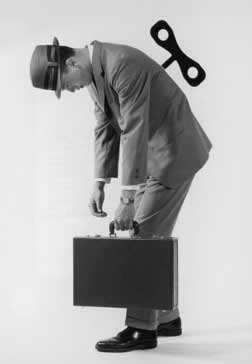 First off Happy New Years everyone and I hope it's a great one for you all.
So anyways this is my weekend to work and we consider our working
weekend
to be Friday and Saturday for us 2 night shifters here at my small Hospital and this is why I'm 3o Minutes past tired which in my opinion why I'm so awake right now, I'm past tired but it makes work easier so I'm not falling asleep here.
Friday started early trying to find someone to cover my first 4 hours of my 12 hour shift. Why would I do that, well my daughters (9 and 10) are on a private swim team here in my town and they have a meet this weekend out of town which would of been Saturday and Sunday, BUT the coach put them in to do their first Mile (1650 yards) race. Now as swimmer in High School myself and a proud Dad there is no way I'm missing this. Of course they have to be at the pool at 15:45 and school gets out at 15:35 so of course we have to pull them out early with no complaint from my girls and drive 45
min's
away to get to the meet which will officially start at 17:00. All goes well we make it there and they really impress me and Mom with they way they swam their miles. I was amazed, 9 and 10 years old and swimming 66
lengths
of a 25 yard pools. Now if you remember one of my earlier posts about
athletes
who have asthma I now have to put my 9 year old in that
categorie
also. She has a mild case of it but takes
advair
and uses her
Albuterol
MDI
before meets and
practices
and it seems to do the trick and she has only had one issue during practice in 3 years. My 10 year old is fine just has ADD.
Well the first day of the meet is over and its after 18:00 so we go get something to eat and head back home so I can get into my scrubs and head off to work, so now I've been up since 08:00 and am off to work all night, not to big a deal done it before.
Now I'm at work and I start feeling like crap, itchy eyes, running nose, sneezing and head all stuffed up with sinus pain. Crap this is gonna be a horrible night. I go to our med vending machine (Great prices here,
Children's
Tylenol for $0.75 in here, yep I stock up, along with other types of
meds
) and I get a cold
anithistamine
med out of there for only $1.25 and hey look $0.75 in change I will get some more children's Tylenol for home (I have 4 kids). Anyways I take the med and notice it does say it may cause drowsiness....
Ahhh
Crap. So I'm like in and out of different stages of tiredness during the night and it's a busy night of little crap like the pulse ox machine isn't picking up, I need more supplies on our floor, EKG this and that just the little things. I think because of the med I took I was also forgetting to sign off my MAR on some patients, leaving my papers around,
ect
...wow this hit me good but I feel better.
So finally the night is over BUT there is still day 2 of the swim meet so I rush home and get like a 1 1/2 hour nap and my wife wakes me up to get ready, quick shower and off we go.
Warm ups
at 10:30 and meet starts at 11:30.
OK
well it was supposed to, the older kids swimming earlier in the day was running late meet now doesn't start until 12:30 and I still have to get some good sleep and work yet Saturday night. So finally it finishes at 15:30 and I feel fine but
I'm
sure it's from adrenaline from cheering my girls on because they had a great meet. We finally get home about 16:45 and I get to sleep about 17:00 but I have to get back up at 20:30 to take some things to my
in laws
who are watching my kids (wife is at work) and be on my way to work no later than 21:50. Yep it will be a long night after 3 1/2 hours of sleep, NOT GOOD.
So this brings me to now, I do feel Half past tired. I'm wide away for some odd reason, the night has been relatively
uneventful
and nothing to
exciting
, but the day is not over yet I still have Day 3 of the swim meet!! Wonder if I will make it or pass out over the railing into the pool today.
I love my family and will not miss a event of my kids if I can help it at all and my wife is the same way and we want to be there for them. I guess this just shows how night shift can really put a hardship on thing sometimes but due to
being
used to not sleeping more than 5-6 hours on my work days it can be done, it's just hard and sooner or later something will have to give but for now I'm going to do my best to make it work. One of my goals this year it the classic get into better shape, it's not that I'm in bad shape I do lift weights pretty
consistently
but I need to add more
cardio
and watch my eating a bit more, hopefully 20 pounds later things will be good. I guess looking at it being in better shape will help with the harshness of night shift on the human body, namely mine.
That's
my story and I'm sticking to it, at least until I pass out from sleep deprivation. I hope you can understand why I might be 30 Minutes past Tired.